I've seen this post flying around at the moment and I thought I'd have a go. It was hard to get going at first but once I'd started it was easy to fill the 50 spaces! If anyone has any questions about any of the things then do ask =)

50 Facts About Me
1: A lot of my friends hate coconut but I LOVE it.
2: I play a level 90 Night Elf Feral (cat) Druid on World of Warcraft.
3: I have 3 lava lamps in my room, one of which is 2/3 of a metre high.
4: I also have a 2/3 metre high glitter lamp lol.
5: I have way too much stuff in my room but find it hard to be ruthless and throw things away.
6: I own 3 guitars: my first is a red Encore starter guitar that I covered in stickers. Then I bought a bright yellow Jackson that I imported from America with the money I got from my very first job. And for Christmas this year I received a beautiful Luna parlour acoustic <3
7: I have to keep my nails short so that I can play them but that's ok because I don't like my nails long anyway.
8: I graduated with a 2:1 honours degree in Medieval History from Winchester University in 2011.
9: I used to go clubbing by myself on Monday's at the local Metal/Rock night and then walk home by myself at 2am.
10: I haven't dyed my hair for 5 years. It used to be red or purple and down to my waist. At uni I had blonde highlights but I let them grow out.
11: My favourite dinosaur is
Mamenchisaurus
.
12: I very much enjoy Lindt chocolate and Guylian Chocolate Seashells
13: My favourite cake is lemon drizzle
14: I love lychee flavoured things. Lychee sorbet is actually amazing.
15: I have overly large big toes that make holes in all of my favourite socks -.-
16: If I get control of the remote I'll change the channel to Star Trek or Murder She Wrote.
17: I tend to procrastinate and work best under a bit of pressure.
18: My film collection consists mainly of Disney, Studio Ghibli and period dramas. I am also partial to a good airplane disaster movie.
19: I sleep way too much, mostly because at the moment I have nothing to get up for.
20: I don't like taking painkillers and if a headache isn't too bad I'd rather suffer in silence than dose myself up.
21: I do most of the cooking in my household and often wonder what my parents would do if I didn't bother.
22: I take my time with purchases, preferring to want something for ages before finally treating myself as opposed to impulse buying.
23: I prefer normal chocolate buttons to the giant ones.
24: I have a bad habit of pulling out my hair when my hands aren't busy. It's not so bad lately but I had to get a fringe a couple of years ago because I'd pulled most of the front bits and they were growing back all wispy and short.. I think it's the texture of my hair.. Some of them are v wiry and I tug at them and smooth them with my nails until they break. I wish I could stop. I actually sit on my hands or get something else to fiddle with now.
25: I am the survivor of a mentally and emotionally abusive 6-year relationship.
26: It's been two years since I last saw him but I still have nightmares about everything he did to me.
27: I occasionally suffer from panic attacks due to hyper-sensitivity. I cannot deal with too many sensory stimuli (eg crowds and noise).
28: I like to use words like stimuli.
29: Actually my previous relationship experience could explain my panic attacks and hair pulling. Joy.
30: I used to be way more confident and outgoing but I'm a lot more reserved and quiet now. Again probably due to the above.
31: My cat Willow has been with me since 2003 and has helped me through so much. She honestly is my best friend and just her being near me is enough to lift my mood. She is such a kind and innocent soul. I love her so much.
32: My favourite Nintendo character is Yoshi and my brother gets annoyed because I always pick Yoshi on mario kart lol "pick another character for a change" ... "but I like Yoshi.."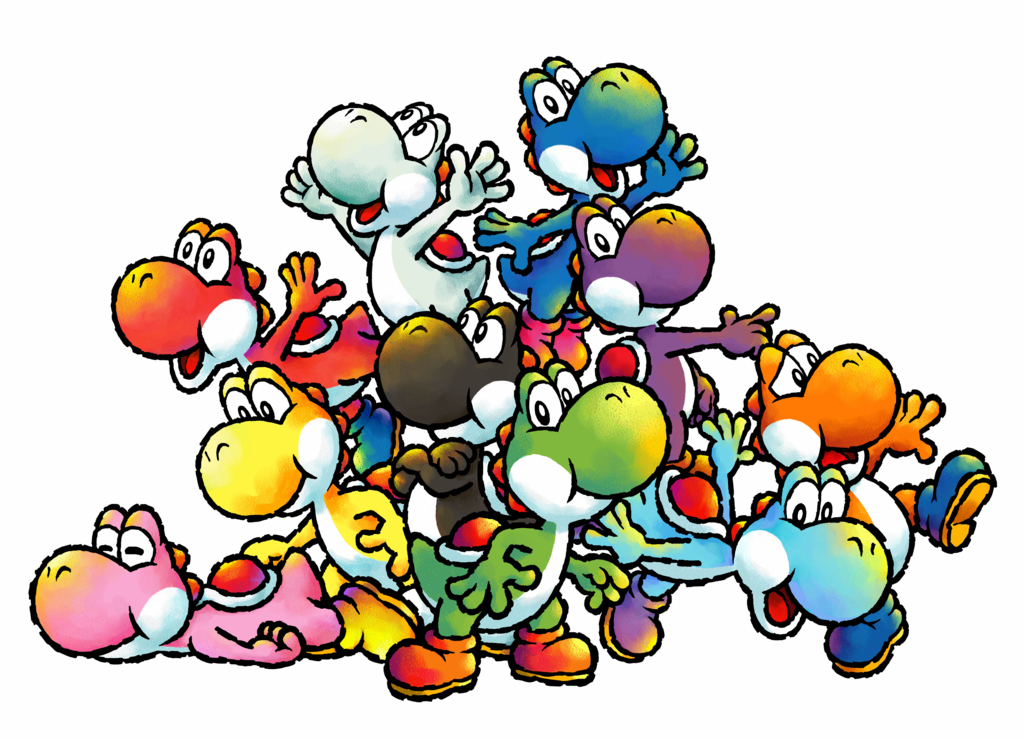 33: I miss the days when building Lego was the most challenging thing I'd have to face.
34: I have mild scoliosis where my lower spine has 3-4 twisted vertebra. I get back ache a lot and have to do a lot of movement exercises to strengthen my core muscles.
35: On a trip to town my shopping weaknesses are Whittard, Paperchase (Stickers!), Superdrug, Dorothy Perkins and H&M. We recently got a LUSH store here but I have enough bath bombs to last a year so I have avoided it. I'd love to be able to afford Topshop, River Island and Miss Selfridge but unfortunately my budget doesn't allow except during sales.
36: My favourite makeup brands are Barry M, Illamasqua, GOSH and MUA.
37: My favourite nail polish brands are Barry M, Models Own, China Glaze, Deborah Lippmann, Zoya and Make Up Store.
38: When my brother and I were in Primary School our mum used to give us 25p for penny sweets every Friday. Friday was the best day of the week back then.
39: I used to work in retail but having been in a 9-5 job with a nice break at Christmas there is no way I can go back to working weekends and holidays.
40: I didn't have many friends in the last couple of years at Primary School and had even fewer during High School. I was bullied a lot because I was tall and very thin so I looked like a stick and I have a big wonky nose. I have grown into my height and my nose a bit now lol fortunately. But I hated High School.
41: I have about 5 pairs of high heels that I can't walk in. BUT THEY'RE SO PRETTY.
42: I have 4 pairs of high heels that I CAN walk in! Hurray they're pretty too!
43: I own a 3DS, DS lite, DS Original, Gameboy Colour, Gameboy Original, Wii, N64 and a SNES (Nintendo fan girl right here). I want a Wii-U but can't afford to get one at the moment. It's on the birthday list.
44: When I was stuck with a decision or wanted to be sure I was doing something right I would consult my tarot cards and rune stones. I haven't used them in years though.
45: I love tea pots but I don't drink tea LOL I like the Whittard instant fruit teas though (Lychee & Mango and Peach Melba are my favourites).
46: I can't wait to get my own house and host dinner parties. I have this image of a really nice 3 course meal followed by card games and wine. Does this mean I'm old?
47: I get cold very easily and often wear my dressing gown over my clothes around the house.
48: I try to see the beauty in everything.
49: I love saving money, hate spending money but like having shiny new things. This often results in mental turmoil as I make myself feel guilty over everything I spend.
50: I am grateful to every person that reads and follows my blog <3 (even though sometimes I wish there were more of you!).
There we go, that's it. I hope you've got a better idea about who I am now =) some of those things I haven't told anyone before so feel privileged!
-Leisha